It started in 1876 when John and Emma Holden moved to Northfield, Minnesota, and set up a small farm outside of town.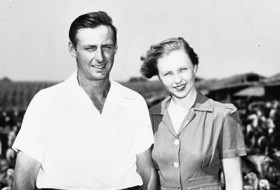 From that Wall Street Farm on Northfield's east side to multiple hog and turkey growing facilities located throughout the region today, the Holden name has long been synonymous with farming. For 135 years and through five generations, we've combined our love of community, of farming, of animals and of the land to build a successful family business.
Today, Holden Farms owns a thriving turkey operation and is one of the largest family-owned producers of pork in the country. And while many things have changed over the years, our commitment to responsible family farming has not.
Our approach is simple: work hard, remain honest, and value the people, animals and land with which we interact daily. It may sound old-fashioned, but it's who we are as a family, and who we are as a company.
This is a family operation. We constantly strive to take the best care of our animals while providing excellent career opportunities for our employees." – Kent Holden