At Our Core: Family Values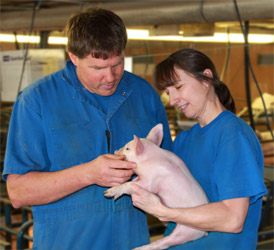 At Holden Farms, our approach to farming can be directly tied to our family's heritage. From the time John and Emma Holden began farming in 1876 through the generations that have followed, our family's focus has been on hard work, honesty and treating the people, animals and land around us with respect.
In practical terms, this means we take a hands-on approach with everything we do. It means we remain true to our five commitments. It means we proudly participate in the We Care responsible pork initiative. It means that we work hard to communicate often and effectively with our employees, contract partners and others. It means we go the extra mile to ensure the welfare of our people, our animals and our environment.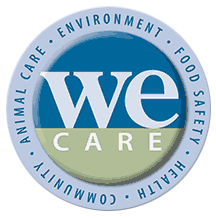 Our family has been involved in farming for 135 years, and we understand that there are no shortcuts. We're in this for the long haul, and our practices and methods reflect this. It's this long-term view that allows us to place an emphasis on caring first for our people and animals.
We view our approach to farming as blending the very best values of those who came before us with forward-thinking, innovative practices.