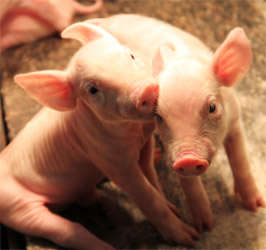 Since 1876, Holden Farms has been committed to responsible family farming. While many things have changed since those early days at the Wall Street Farm, our approach to working with animals, the land and our people has not.
Holden Farms commits to:
Remaining true to our family-farming history and heritage.

Continuing our innovative and forward-thinking approach to farming and safe food production.

Being a responsible, engaged member of the communities in which we live and work.

Fostering a collaborative, teamwork-based company structure.

Continuing our legacy of leadership in the adoption of our industry's best practices for animal welfare, environmental stewardship and safe food production.
These commitments are at the very heart of how we approach farming. Our leadership team and each and every one of our employees will keep these promises at the forefront of how we conduct our business daily.
It's simple: We work hard, we work together, and we treat our people, animals and land with respect." – Nick Holden