Join Our Team!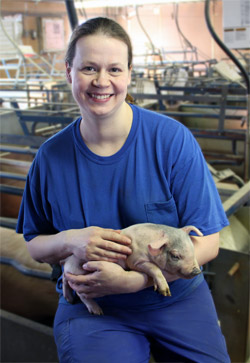 As one of the top family-owned pork producers in the country, we are constantly seeking qualified, motivated individuals to join our team. We offer a wide range of career opportunities, from traditional in-barn technicians and herdsmen to management and administrative positions.
We're proud to provide employees with highly competitive salaries, exceptional benefits – including 401k package opportunities, medical and dental coverage and paid time off – and a team-oriented, collaborative family culture.
For a list of current openings click here.
To learn more about our career opportunities, call 507.663.0003 or email careers@holdenfarms.com